Coalescing Separation Technologies
LIQUID-GAS / LIQUID-LIQUID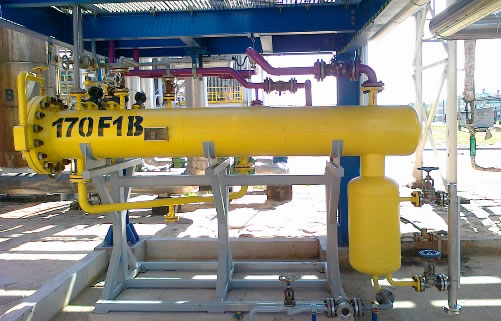 Coalescing technology remains a cornerstone of the filtration solutions required to protect and optimise many upstream, midstream, refinery and petrochem processes. Although these technologies are fundamentally similar i.e. liquid-liquid or liquid-gas separation, the specific performance requirements of each process require solutions tailored to each customer application.
Coalescer performance is intrinsically linked to the relationship between filter design and housing configuration. A highly efficient coalescer in a properly designed housing can be rendered useless if used in an inappropriate housing design.
We design our solutions to your specific requirements using our empirical data in conjunction with coalescing theory. Our team has over 100 years of experience in coalescer design and consists of engineers working in parallel with academics researching at the forefront of coalescer design. This approach ensures we always provide the best combination of performance and cost.
COALESCER DESIGN
We manufacture both pleated and meltblown depth configurations, selecting the most appropriate by application. The ability to vary filtration efficiency throughout the filter depth as well as conferring additional properties such as oleo and hydrophobicity further enhances our capability to develop high performance coalescers. Manufacturing technologies that allow us to vary the filtration fibre diameters provide us with additional tools to improve coalescing performance.
Should you want to keep your existing housings we can work with you to design retrofit filtration internals that can improve overall performance or solve critical process issues.
Active elements are matched to the application. For anti-microbial applications a combination of Silver and Zinc is used. For anti-algal applications a combination of silver and copper is used. Combining the two metals in one has a synergistic effect that can significantly increase the effectiveness of supressing growth on the filter.
PRODUCT FEATURES
Suitable for both liquid and gas applications
Vertical or horizontal construction to meet with operability and footprint constraints
Access cover (with davit where required) to Amazon proven quickrelease swing-bolt design, or by conventional blind flange
Proven Amazon internals secure the cartridges against any movement, while ensuring no bypass is possible under the full range of operating conditions
Full range of international design codes such as ASME VIII (div.1 & div.2), PD5500, and PED catered for, along with client supplied specifications
Available for process line connections to 32"NPS and above
Pressure ratings to ASNSI CL2500 and international equivalents
Wide range of materials of construction including HIC resistant steels, austenitic and duplex stainless steels, nickel base alloys, and titanium
Internal wetted surfaces can be weld over laid with corrosion resistant alloys, or coated with rubber or glass flake linings
HOUSING DESIGN
Our companies' reputation has been built on providing highly bespoke housing designs and configurations. Our engineers are well placed to advise on potential modifications that can not only improve performance but also enhance operator safety. We work directly with EPC'S, Oilfield Service Companies and Oil Companies to ensure we provide the most appropriate housing design. Most importantly, we control the design of both the filter and the associated housing and in doing so can guarantee the systems performance.
Every day a project implementation date is delayed the potential revenue is lost. Our extensive knowledge in designing pressure vessels for the Oil and Gas sector means we are fully conversant with the appropriate regulations and approvals allowing us streamline the design and manufacturing process.

TYPICAL APPLICATIONS LIQUID-GAS
Gas turbine protection
Natural gas compressor protection
Lubrication oil recovery
Catalyst bed protection
Natural gas sweetening plants
Natural gas dehydration plants
TYPICAL APPLICATIONS LIQUID-LIQUID
Produced water treatment
Diesel fuel de-watering
Refinery caustic recovery
Amine recovery
ALWAYS A BESPOKE SOLUTION
If you have a filtration project based on coalescing technology get in touch with our experts and let us design the equipment that is right for you.

Untreated Polypropylene filtration media
The algae had been removed from the water but it had instead grown on and through the filtration matrix.
This would lead to blockage of the filter and also potential detaching of algae onto the downstream side leading to gross contamination of the membranes and process.

Treated with Nano Ag
There was little effect on the algae concentration in the water and there was evidence of growth on the filtration media.
This demonstrates the importance of choosing the correct antimicrobial as well as the format i.e. micron vs nano.

Efficacy On Bacteria
Standard ASTM testing has been conducted on the SupaSpun KilBac® 04B to demonstrate the antimicrobial effects on
S.aureus
E.coli
P.aeruginosa
B.Subtilis
Test data for P.aeruginosa tested to ASTM 2149 is provided in table below.

In addition to this, tests have been conducted on closed loop systems.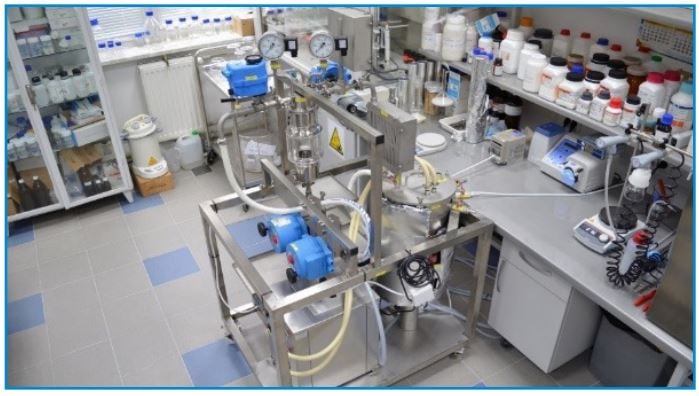 Test conditions:
Escherichia coli
Initial CFU: 1000/ml
Flow rate 300 L/h, closed loop
Medium: PBS + 0,4% glucose
Medium volume: 15 L, pH: 7,4
Run time: 120 min
This test showed that the differential pressure across an unmodified filter increase by 500% while the KilBac® variant only doubled. Although not an environment that would occur in practice it did give a good indication of the efficacy of the antimicrobial incorporated into the filter.
Additional work on a recirculating system using mains water has also been conducted. It has shown that the SupaSpun KilBac® exhibited no increase in differential pressure over a two-week period while inhibiting the general growth of bacteria in the system. This contrasted sharply with an unmodified filter that exhibited a doubling of pressure drop over the same period of time in addition to a proliferation of bacteria in the recirculating water.
Target Applications
The SupaSpun and SupaGard KilBac® filters are applicable to any water-based application where microbial / algal growth and subsequent biofouling of the filtration media is evident.
Seawater applications: prefiltration systems for protection of SRP membrane for injection water in Oil & Gas exploration
Any process water system where intermittent flow is possible leading to stagnant conditions
Filters used in side-stream applications within building services on LTHW, CHW and condensate circuits
Condensate filtration in power generation
Prefiltration to hospital equipment such as endoscope washers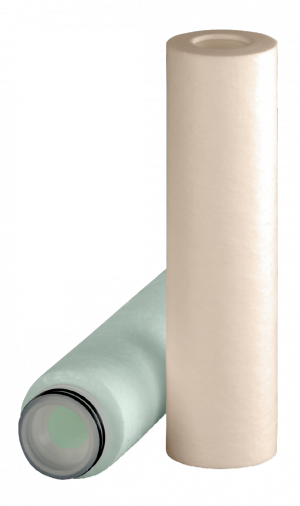 Absolute rated melt blown depth filters
Nominal rated melt blown depth filters
The Conclusion
The KilBac® filtration media is effective in reducing or eliminating biofouling on filters, subsequent blockage and detachment of concentrated contamination downstream. It is possible to extend the life of the prefilters bringing substantial cost benefits as well as protecting expensive downstream membrane systems.
If you have any application that you would like to discuss in more detail please contact us using the form below.
What
What Working With Amazon Filters Can Do For You
By shifting the focus to lifetime savings, you can ensure consistent, high-quality output without impairing production; all whilst improving your bottom line.
Ensure your product quality
Our filters can directly replace your existing filters ensuring the quality remains the same
The Amazon F4P approach
Our technical experts can audit your process to ensure you get the best process at the best price.
Manage your stock, logistics and delivery
Flexible delivery options ensure you have the stock where and when you need it, with no downtime.
Help you reduce manufacturing cost
Amazon can guarantee a minimum 10% saving on annual spend.
Transparent customer service
We'll work with you, how and when you want. No excuses - just honest, transparent customer service, backed by years of experience.
Let's Get Started
WE'LL MAKE SURE YOU'RE GETTING THE BEST OUT OF YOUR FILTRATION SYSTEM
Call our team on +44 (0) 1276 670600 or email us below