Filter Cartridge systems that work
Increased demands on water quality and the recasting of the EU drinking water directive are placing additional demands on water companies. Environmental changes cause variation in source water quality due to flooding or drought which can require rapid localised treatment to maintain quality for the consumer. Our engineering team have developed bespoke filtration solutions with the additional flexibility of the option to rent when environmental conditions dictate additional treatment is required.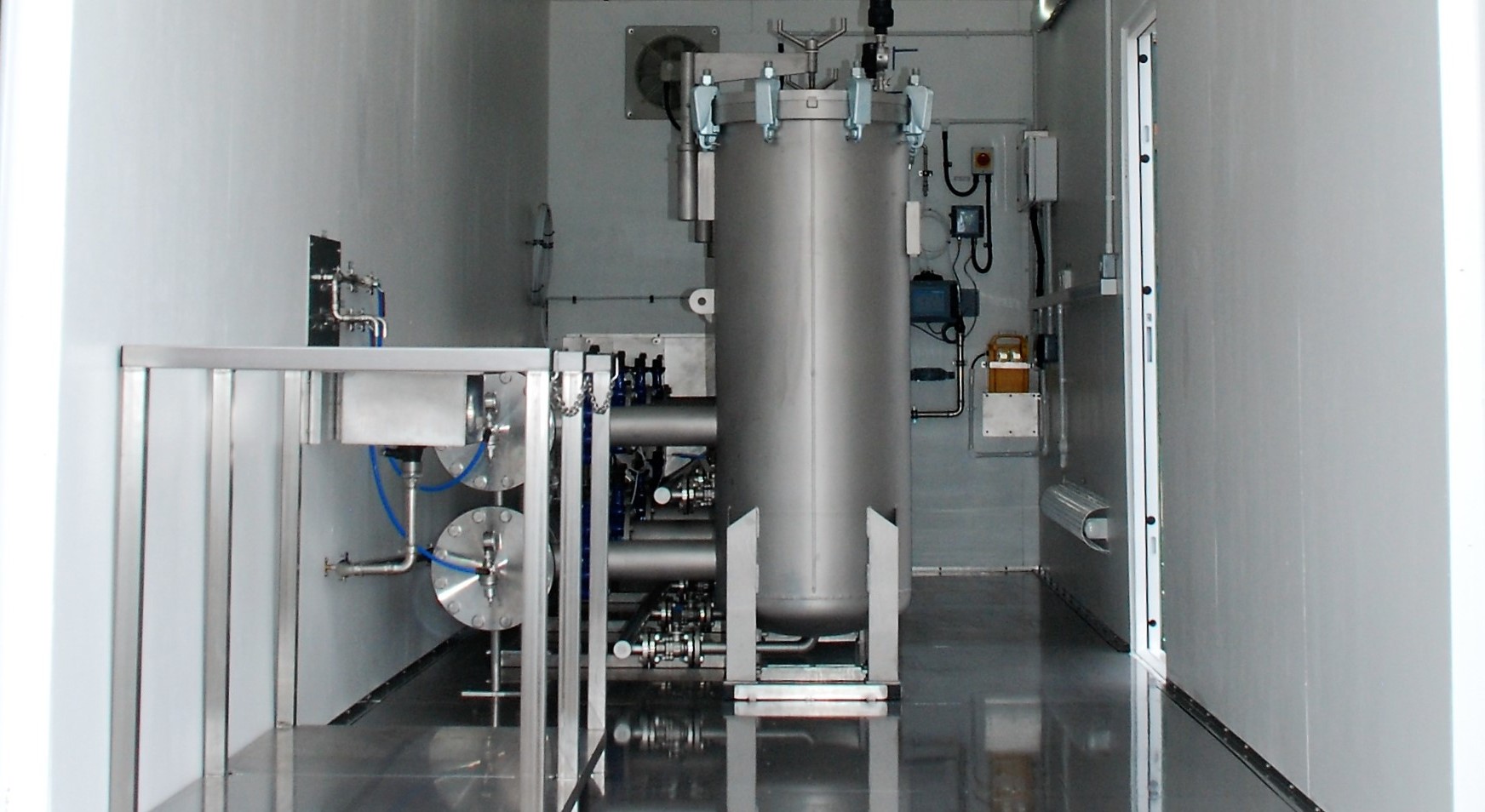 Need a flexible solution for resilience planning?
If you are responsible for the assets required to ensure the continuous supply of high-quality drinking water during environmental upsets such as droughts and flooding our flexible containerised filtration systems could be of real benefit. The plug and play solutions can be configured for the removal of multiple contaminants depending on what the problem is at a specific location.
Learn more about Containerised Filtration Systems
Turbidity specification not being achieved?
The proposed limits of 0.3 NTU in the recasting of the drinking water directive 98/86/EU may leave your current system struggling to maintain performance. This more stringent limit is not onerous if the filtration system is designed and maintained properly. On-line measurements are required for facilities producing over 10,000m3/day and action needs to be taken when out of spec. We have provided many systems that satisfy this increased water quality in the form of fixed installations and mobile skids.

Customers suffering grey discolouration of water at the tap?
Limits on manganese of 50ppb given by the DWI in the UK are based on visible contamination. It has been shown that levels as low as 2ppb at the water treatment works can still result in manganese precipitating out through the distribution network leading to discolouration at the consumers premises. We have worked closely with water authorities to develop a cartridge filter system that can reduce levels below detectable limits.
Problems with Crypto?
Heavy rains and flooding can cause water run-off from contaminated land into catchment areas causing sporadic problems with cryptosporidium. Monitoring for contamination along with a multibarrier approach is recommend. Our range of DWI certified filters can be installed in the event of an outbreak to remove oocysts in the water and quickly bring supplies back on-line.
Learn more about cryptosporidium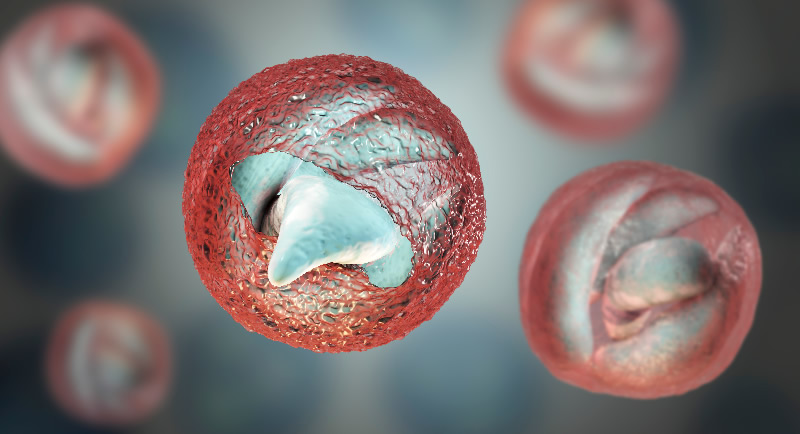 Short term quality problems?
Disruption to distribution pipework or quality from smaller sources such as boreholes can often give short term supply problems. It may not be practical or viable to look at upgrading at the main treatment works. Sometimes problems in remote areas will have to solved using more local treatment solutions. We can provide cost effective permanent systems based on cartridge filtration or provide skid systems for short term rental.
Need a cost-effective way to remove chlorine before discharge?
There are occasions when previously chlorinated water needs to be discharged into the water course following start up or if the water is out of specification. In these cases, to prevent damage to the environment and wildlife the chlorine must be removed. Compact systems based on activated carbon cartridge can prove to be a cost-effective solution.
Learn More About Chlorine Removal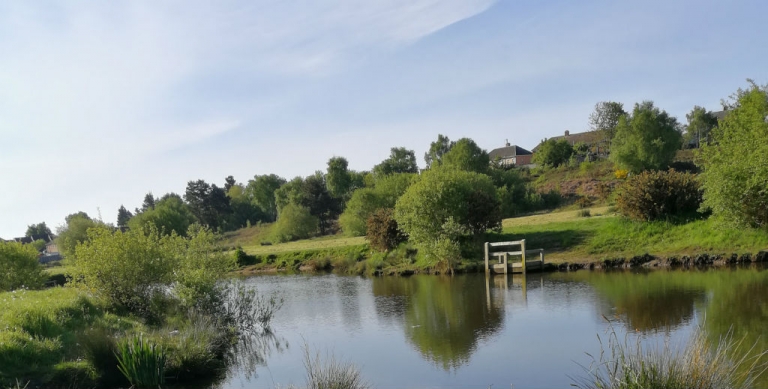 Total Flexibility
We are able to work with cartridges and housings from all major manufactures giving you complete flexibility.
What
What Working With Amazon Filters Can Do For You
By shifting the focus to lifetime savings, you can ensure consistent, high-quality output without impairing production; all whilst improving your bottom line.
Ensure your product quality
Our filters can directly replace your existing filters ensuring the quality remains the same
The Amazon F4P approach
Our technical experts can audit your process to ensure you get the best process at the best price.
Manage your stock, logistics and delivery
Flexible delivery options ensure you have the stock where and when you need it, with no downtime.
Help you reduce manufacturing cost
Amazon can guarantee a minimum 10% saving on annual spend.
Transparent customer service
We'll work with you, how and when you want. No excuses - just honest, transparent customer service, backed by years of experience.
How
Amazon has helped businesses like you
CASE STUDY
Major Municipal Water Supplier
Major Municipal Water Supplier
About the project
The water supply company identified nine critical boreholes that are at risk of producing water with high turbidity. If this is not addressed it can result in sub-standard water reaching householders and the supply company receiving significant fines and negative publicity.
These nine sites were located at a variety of locations in several different counties in the South of the UK. The company consequently carried out an assessment of possible solutions and chose a common strategy for treatment utilising Amazon DWI Regulation 31 compliant technology.
This strategy involved installing common connection valves into existing pipework so that mobile filtration equipment can be used during emergency conditions where high turbidity is recorded. The supply flow requirements varied,but typically were 1.5 and 5 million litres per day.
Project Challenges
One of the main issues was limited access and physical space at the various sites therefore Amazon Filters' standard container systems were not a practicable option. Amazon's solution was to design special, fully functional, smaller sized 'Enclosed Units'. Once on site they could be simply connected to the system and used immediately to treat the water.
To provide enough cover for the various sites, Amazon supplied four Enclosed Units each containing two off 40 round horizontal 60 Series housings with interconnecting pipework and isolating valves. The housings are designed to take 40 inch SupaSpun II R31 cartridges which are DWI Regulation 31 compliant.
The enclosed units were also fitted with internal lighting and heating to help ensure safety and convenience when operated on site and minimise any engineering required to install the system. The total contract value was £200,000.
Amazon Filters Solution
DWI Regulation 31 compliant 60 Series housings
DWI Regulation 31 compliant 40" length SupaSpun II R31 cartridges
Pipework, manifolds, valving, Autovent accessoriess
Special Enclosure fitted out with heating and lighting
X
CASE STUDY
Major Municipal Water Supplier
Major Municipal Water Supplier
About the project
The major municipal water supplier required a filtration system to provide low turbidity water to the UV system operated at one of their chalk boreholes. The water is disinfected by chlorination prior to filtration/UV treatment and pumping to the reservoir.
To maximise system life and minimise costs the client requested a design that allows the flow to automatically bypass the cartridge filters when the upstream turbidity is within acceptable limits and therefore no additional turbidity reduction is required.
Project Challenges
In addition to requiring the components to be fully DWI Regulation 31 complaint the client specified supply of a fully functional contained system with remote monitoring and feedback and operation with minimum or no site attendance.
The location meant that the container had to be compact, but there was still a need to allow adequate space inside for operator activities such as system maintenance and filter change-out. Therefore lifting systems were designed and built into the container to allow quick removal of the strainer basket as well as allow for hoisting of the heavy actuated valves and other equipment during major service. In addition the container system had to have certain features integrated such as lighting, heating, intruder alarm, and ventilation system. The project required strict adherence to client specification and standards and integration with the UV system provider.
Amazon Filters' solution
Custom designed and fabricated containerised system
DWI regulation 31 compliant stainless steel 3mm strainer and housing
4 x 60 series dwi regulation 31 compliant cartridge filter housings
DWI regulation 31 compliant supaspun ii r31 cartridges
system designed with a manifold system and a set of actuated valves, turbidity sensors and differential pressure sensors to provide the required flow path and system feedback into client control system
X
Let's Get Started
WE'LL MAKE SURE YOU'RE GETTING THE BEST OUT OF YOUR FILTRATION SYSTEM
Call our team on +44 (0) 1276 670600 or email us below