HOW IS CRYPTOSPORIDIUM CONTROLLED?
Around the world, water utility companies share a common threat to consumer health posed by Cryptosporidium entering the water supply.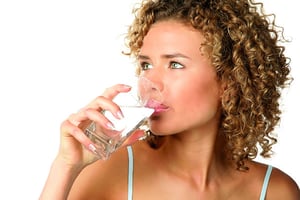 As the amount of free chlorine required to eliminate Cryptosporidium from drinking water is so high, other methods are required to disinfect water supplies. Here are some of them, including Cryptosporidium control by filtration.
UV – Ultraviolet Light – Requiring a relatively short contact time, this physical process avoids the use of chemicals and does not produce any by products. There is a limit to it's effectiveness with water that contains organic matter or where the dose of UV light is depleted or limited by poor transmission.
Ozone – This treatment can be applied to high volumes of water but it can produce bromate as a by product and has reduced efficiency in cold water.
ESOL Electrolyzed Water – Electrolyzed water is produced through electrolysis of low salt solution within an electrochemical cell and can be configured to change the strength and properties of the solution produced.
CRYPTOSPORIDIUM CONTROL BY FILTRATION
When compared to the alternative methods of control, we believe the benefits and effectiveness of our filtration systems eliminate the risk of contaminated water entering the water supply while providing a cost effective multi-application solution for water companies.
For effective Cryptosporidium control the filtration system used must have 1µm rated filters that have been rigorously tested and proven to be effective at variable flow rates. SupaSpun II R31 filters rated at 1µm have been tested by a DWI approved independent laboratory and exhibit >99.998% retention of Cryptosporidium oocysts, therefore substantially exceeding the NSF 53 standard for removal of Cryptosporidium.
BENEFITS OF AMAZON FILTERS SOLUTIONS
No chemical by products
Provides excellent turbidity reduction
DWI Regulation 31 Compliant
Flexible modular solution
Cost effective
Quick deployment options
No start up flush required
FILTER HOUSINGS
Amazon designs and manufactures housings to support the use of filter cartridges. These can be supplied on ready to install skids fitted with pipe work, valves, pumps etc, so can easily and quickly be connected to the water treatment system. Filter housings are also compliant as per Regulation 31 and details can be found on the DWI's List of Approved Products for use in Public Water Supply in the United Kingdom under reference number DWI 56/4/879.
Download The Supaspun II r31 - Data Sheet