Building Systems
Facilities management is important in ensuring the health and welfare of the people occupying the building. Efficient filtration of heating and cooling water circuits plays and important role in ensure the working environment is controlled effectively.
Poor building temperature control?
Typically, closed loop water circuits employed as part of the environmental control systems, will be contaminated with suspended solids produced by the corrosion of pipework and other components of the system. This contamination can cause abrasive wear and tear, foul heat exchangers and affect the operation of valves. Introducing a side stream filtration system that processes 5-15% of the main water circuit flow can remove suspended solids and chemically treated biomass.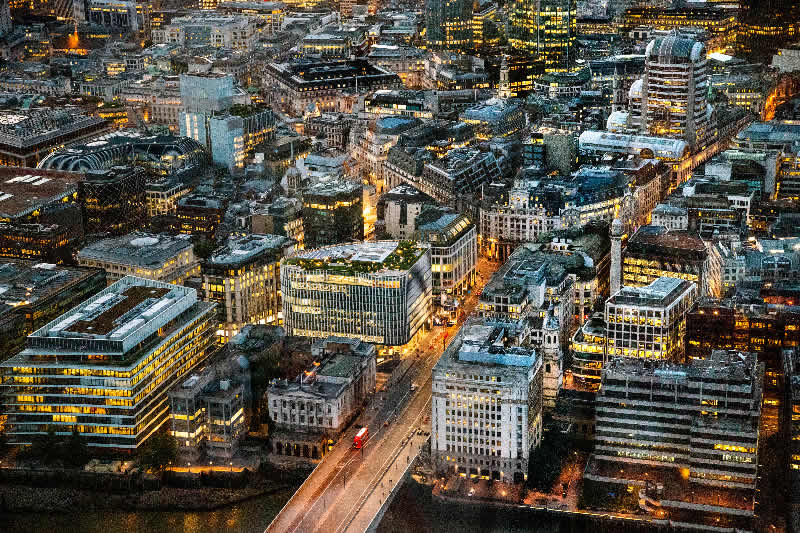 Premature fouling of Side stream filters?
As biomass is removed and the chemical treatments become less effective over time, biofouling on the filter can significantly reduce its operating lifetime. Filters containing anti-microbials are available to prevent microbial growth within the filter matrix hence extending their life and optimising maintenance and operational costs.
How Anti-microbial Filters Work

Total Flexibility
We are able to work with cartridges and housings from all major manufactures giving you complete flexibility.
What
What Working With Amazon Filters Can Do For You
By shifting the focus to lifetime savings, you can ensure consistent, high-quality output without impairing production; all whilst improving your bottom line.
Ensure your product quality
Our filters can directly replace your existing filters ensuring the quality remains the same
The Amazon F4P approach
Our technical experts can audit your process to ensure you get the best process at the best price.
Manage your stock, logistics and delivery
Flexible delivery options ensure you have the stock where and when you need it, with no downtime.
Help you reduce manufacturing cost
Amazon can guarantee a minimum 10% saving on annual spend.
Transparent customer service
We'll work with you, how and when you want. No excuses - just honest, transparent customer service, backed by years of experience.
How
Amazon has helped businesses like you
CASE STUDY
Side Stream filters for climate control water system
Side Stream filters for climate control water system
About the project
Side Stream filters for the Chilled water (CHW) and Condensate systems were specified by the Consulting Engineering Company to ensure reliable and accurate temperature control at J.P. Morgan's high profile European Headquarters. This is a critical requirement as the building is the home of significant amounts of electronic data. The system volume was in excess of 250,000 litres of glycol therefore 10 filter housings were located at various points and levels throughout the building, operating at significant working pressures of 10 – 24 bar. Due to the high flow rate involved a 5% sidestream flow was specified.
Project Challenges
Due to location and building construction the main plant room was located below ground therefore a number of the filter housings were required to operate at 24 bar working pressure, much higher than typically found in these systems.
Side Stream Filtration
SPECIAL HIGH PRESSURE 60 SERIES HOUSINGS
20 MICRON SUPAGARD DEPTH FILTERS
VENT AND DRAIN VALVES
PRESSURE GAUGES
X
CASE STUDY
Chilled water and low temperature hot water side stream filters
Chilled water and low temperature hot water side stream filters
About the project
Due to the prestigious nature of this building the main consultants needed to ensure the environmental systems worked perfectly. Therefore as part of the design process Amazon Filters Side Stream systems were specified to protect the Chilled Water (CHW) and Low Temperature Hot Water (LTHW) circuits.
For this project a faster than usual system clean-up was required and this high level of performance needed to be maintained for the on-going normal operation. This requirement resulted in a system that needed to be designed for 10 bar operating pressure.
Project challenges
To achieve the rapid clean up the system needed to be designed for a higher than usual flow rate and the system required operation at this elevated flow rate on an on-going basis. The specially designed system then needed to be delivered in a short period of time.
Amazon Filters Side Stream Filtration
62 series housings
61 series housings
Drain valves, pressure gauges
Autovents
High temperature and low temperature Supagard filter cartridges
X
Let's Get Started
WE'LL MAKE SURE YOU'RE GETTING THE BEST OUT OF YOUR FILTRATION SYSTEM
Call our team on +44 (0) 1276 670600 or email us below