QUICK AND ABLE. Our filters are helping with the processing of water at an expanding pulp and paper plant in Brazil.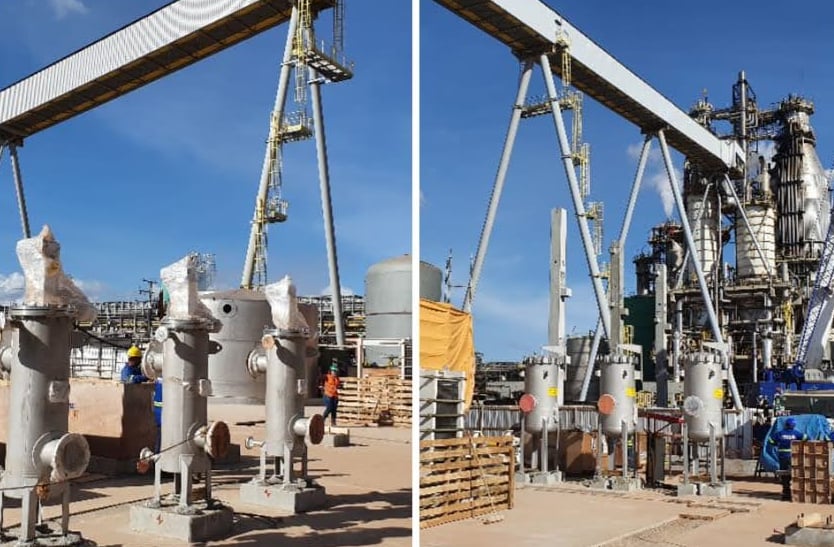 Filters made under our 'quick and able' manufacturing approach are helping a Brazilian pulp and paper (P&P) plant optimise the efficiency of essential process water.
We have partnered with a distributor in Guarulhos near São Paulo to provide polypropylene SupaSpun cartridges for the works' high-temperature condensate treatment.
The move marks a second vote of confidence in SupaSpun filters after the same product was chosen for boiler water treatment when the plant's first phase of operations began in 2015.
P&P is an industry that uses considerable process water, requiring various solutions for removing contaminants, treating and reducing waste water, and protecting boiler interiors from fouling and corrosion.
SupaSpun is a range of absolute-rated meltblown depth filters, ideal for the Brazilian plant's steam and hot water applications including condensate treatment specified at 90°C and above.
Neil Pizzey, our Managing Director, said: "More efficient use of process water in P&P is better for the environment as it reduces waste water and effluent volumes.
"We are delighted to continue partnering on the essential filtration requirements for this expanding P&P plant's second phase of development.
"It is a further example of our 'quick and able' market proposition, supported by our recent £0.75 million investment programme in manufacturing capacity at our Camberley production centre.
"In strengthening our capacity, we are improving our flexibility and speed of response to bespoke orders around the world.
"Our latest Brazilian contract is a prime example of our global reach and ability to support all industry sectors who deal with process engineering and have a need for quality filtration solutions."
---