DuoLine OilOut
DuoLine OilOut filter bags have been designed to provide effective oil absorbing capacity in a wide range of applications using a variety of polypropylene media.
DuoLine HO filter bags are designed to give high levels of efficiency and oil retention. The multilayered combinations of needlefelt and micro fibre media are supported in a heavyweight scrim. This bag offers long service life and significant dirt holding capacity.
Polypropylene, rated 1- 25µm
High efficiency filtration rating
Double integral handles
DuoLine PA filter bags are designed for maximum oil retention. The needlefelt bag contains over 1Kg of polypropylene microfibre media. The unique flow path directs the fluid down the body of the bag for maximum contact time resulting in a highly efficient oil retaining device.
Polypropylene microfibre, rated 50µm
Up to 25 x times its own weight in oil capacity
Double integral handles
Two bag diameters are available in the DuoLine OilOut range, 4¼" and 7" all fitted as standard with a top ring locator in various materials and styles.
All DuoLine OilOut bags are designed to filter from the inside to out leaving the contamination inside the bag for simple disposal. These needlefelt bags can be used for both pre and final filtration duties.
Amazon Filters manufacture a comprehensive range of filter housings for the DuoLine OilOut bags. Available in many materials and sizes to suit all flow rates, please consult our sales office for further details of the full range.
Product Features
Optional moulded polypropylene flange with handles for superior sealing and ease of handling
Identification supplied with every bag
Silicone free for use in automotive paint applications
High volume microfibre PA grade for maximum oil retention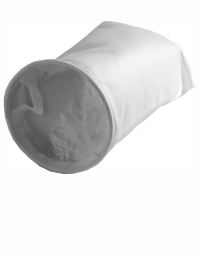 WHAT
WHAT WORKING WITH AMAZON FILTERS CAN DO FOR YOU
By shifting the focus to lifetime savings, you can ensure consistent, high-quality output without impairing production; all whilst improving your bottom line.
Ensure your product quality
Our filters can directly replace your existing filters ensuring the quality remains the same
The Amazon F4P approach
Our technical experts can audit your process to ensure you get the best process at the best price.
Manage your stock, logistics and delivery
Flexible delivery options ensure you have the stock where and when you need it, with no downtime.
Help you reduce manufacturing cost
Amazon can guarantee a minimum 10% saving on annual spend.
Transparent customer service
We'll work with you, how and when you want. No excuses - just honest, transparent customer service, backed by years of experience.
KONTAKTIEREN SIE UNS
WIR SORGEN DAFÜR, DASS SIE DEN OPTIMALEN NUTZEN AUS IHREM FILTRATIONSSYSTEM ZIEHEN
Rufen Sie uns an unter +49 (0) 6146 83776-0 oder senden Sie eine E-Mail per Kontaktformular