Manganese and it's cost efficient removal
Abundant in the Earth's crust in combination with iron.
Needed for the human body
No more than 50ppb may be present (DWI Regulation)
2ppb can cause issues with taste and color
Where reservoirs of fresh water are unavailable, most water authorities turn to boreholes and surface water to supply the surrounding areas which is where iron and manganese deposits get into the supply.
What's the most efficient way to remove it?
Completely Bespoke Solutions
Ensure your water reaches Manganese regulations and further with our range of graded filtration units. Our filter cartridges and custom housings are approved for potable water by the DWI.
Depending on your needs we can develop systems specific to your situation.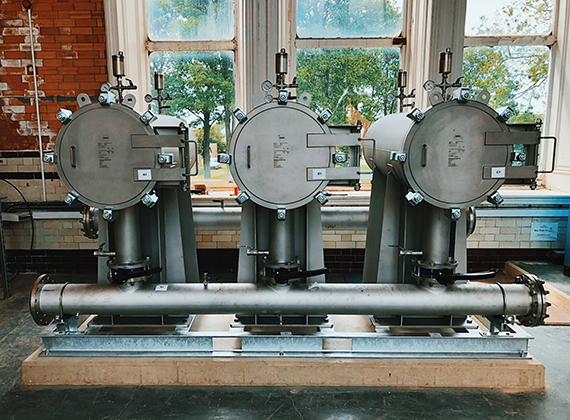 Ready Made Skids to Rent or Buy
Need a temporary manganese solution or just something ready made and off the shelf? Our skids are custom built for the job and can be deployed within a matter of hours once the unit is on-site.
Units can be rented or purchased depending on your needs.
When demands are temporarily high and water supplies are lower quality, a skid is the perfect solution.
Tried and Tested by Welsh Water to 1ppb
During our time with Welsh Water, we developed and tested our manganese removal filteration systems on a dedicated outlet.
Welsh water were delighted with the results and once the concept was proved, the system was deployed to their other outlets.
Manganese levels were below detectable, sub 1ppb.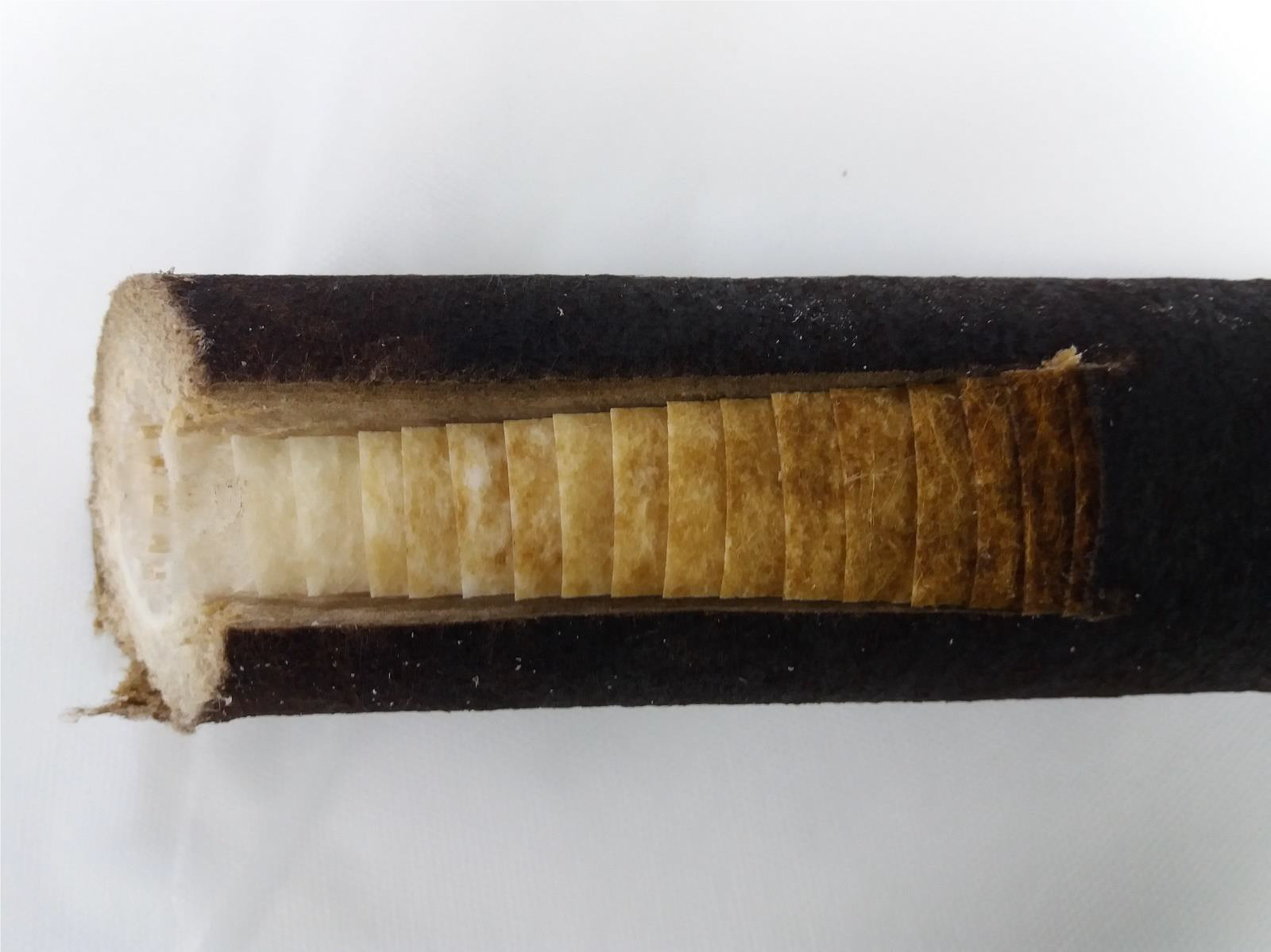 Research Project with Swansea University
In order to improve the installation and ongoing improvement of our filtration systems, we have engaged in a research project with Swansea University.

The aim is to improve mechanisms of removal, optimisation, design and operation.

Total Flexibility
We are able to work with cartridges and housings from all major manufactures giving you complete flexibility.
What
What Working With Amazon Filters Can Do For You
By shifting the focus to lifetime savings, you can ensure consistent, high-quality output without impairing production; all whilst improving your bottom line.
Ensure your product quality
Our filters can directly replace your existing filters ensuring the quality remains the same
The Amazon F4P approach
Our technical experts can audit your process to ensure you get the best process at the best price.
Manage your stock, logistics and delivery
Flexible delivery options ensure you have the stock where and when you need it, with no downtime.
Help you reduce manufacturing cost
Amazon can guarantee a minimum 10% saving on annual spend.
Transparent customer service
We'll work with you, how and when you want. No excuses - just honest, transparent customer service, backed by years of experience.
How
Amazon has helped businesses like you
CASE STUDY
Major Municipal Water Supplier
Major Municipal Water Supplier
About the project
The water supply company identified nine critical boreholes that are at risk of producing water with high turbidity. If this is not addressed it can result in sub-standard water reaching householders and the supply company receiving significant fines and negative publicity.
These nine sites were located at a variety of locations in several different counties in the South of the UK. The company consequently carried out an assessment of possible solutions and chose a common strategy for treatment utilising Amazon DWI Regulation 31 compliant technology.
This strategy involved installing common connection valves into existing pipework so that mobile filtration equipment can be used during emergency conditions where high turbidity is recorded. The supply flow requirements varied,but typically were 1.5 and 5 million litres per day.
Project Challenges
One of the main issues was limited access and physical space at the various sites therefore Amazon Filters' standard container systems were not a practicable option. Amazon's solution was to design special, fully functional, smaller sized 'Enclosed Units'. Once on site they could be simply connected to the system and used immediately to treat the water.
To provide enough cover for the various sites, Amazon supplied four Enclosed Units each containing two off 40 round horizontal 60 Series housings with interconnecting pipework and isolating valves. The housings are designed to take 40 inch SupaSpun II R31 cartridges which are DWI Regulation 31 compliant.
The enclosed units were also fitted with internal lighting and heating to help ensure safety and convenience when operated on site and minimise any engineering required to install the system. The total contract value was £200,000.
Amazon Filters Solution
DWI Regulation 31 compliant 60 Series housings
DWI Regulation 31 compliant 40" length SupaSpun II R31 cartridges
Pipework, manifolds, valving, Autovent accessoriess
Special Enclosure fitted out with heating and lighting
X
CASE STUDY
Major Municipal Water Supplier
Major Municipal Water Supplier
About the project
The major municipal water supplier required a filtration system to provide low turbidity water to the UV system operated at one of their chalk boreholes. The water is disinfected by chlorination prior to filtration/UV treatment and pumping to the reservoir.
To maximise system life and minimise costs the client requested a design that allows the flow to automatically bypass the cartridge filters when the upstream turbidity is within acceptable limits and therefore no additional turbidity reduction is required.
Project Challenges
In addition to requiring the components to be fully DWI Regulation 31 complaint the client specified supply of a fully functional contained system with remote monitoring and feedback and operation with minimum or no site attendance.
The location meant that the container had to be compact, but there was still a need to allow adequate space inside for operator activities such as system maintenance and filter change-out. Therefore lifting systems were designed and built into the container to allow quick removal of the strainer basket as well as allow for hoisting of the heavy actuated valves and other equipment during major service. In addition the container system had to have certain features integrated such as lighting, heating, intruder alarm, and ventilation system. The project required strict adherence to client specification and standards and integration with the UV system provider.
Amazon Filters' solution
Custom designed and fabricated containerised system
DWI regulation 31 compliant stainless steel 3mm strainer and housing
4 x 60 series dwi regulation 31 compliant cartridge filter housings
DWI regulation 31 compliant supaspun ii r31 cartridges
system designed with a manifold system and a set of actuated valves, turbidity sensors and differential pressure sensors to provide the required flow path and system feedback into client control system
X
Let's Get Started
WE'LL MAKE SURE YOU'RE GETTING THE BEST OUT OF YOUR FILTRATION SYSTEM
Call our team on +44 (0) 1276 670600 or email us below