SupaSpun KilBac
Anti-microbial Depth Cartridge
In many water-based processes there can be a persistent problem with microbial contamination and the subsequent biofouling of the filtration system. This could be on either depth or membrane based filters.
SupaSpun KilBac® is a range of absolute rated melt blown depth filters with the addition of KilBac® anti-microbial and anti-algal technology to prevent biofouling on the filtration media.

The Technology
Rather than being based on nano-sized particles whose size and safety has been questioned in the past, our technology utilises micron-sized zeolite structures which are used as a carrier for the anti-microbial agent. By optimising the fibre diameter to the active particle size we maximise the surface area and hence the efficacy of the anti-microbial to the fluid stream being filtered.
Two KilBac® grades are available
Silver (Ag) / Zinc (Zn) for bacteria control
Silver (Ag) / Copper (Cu) for algae control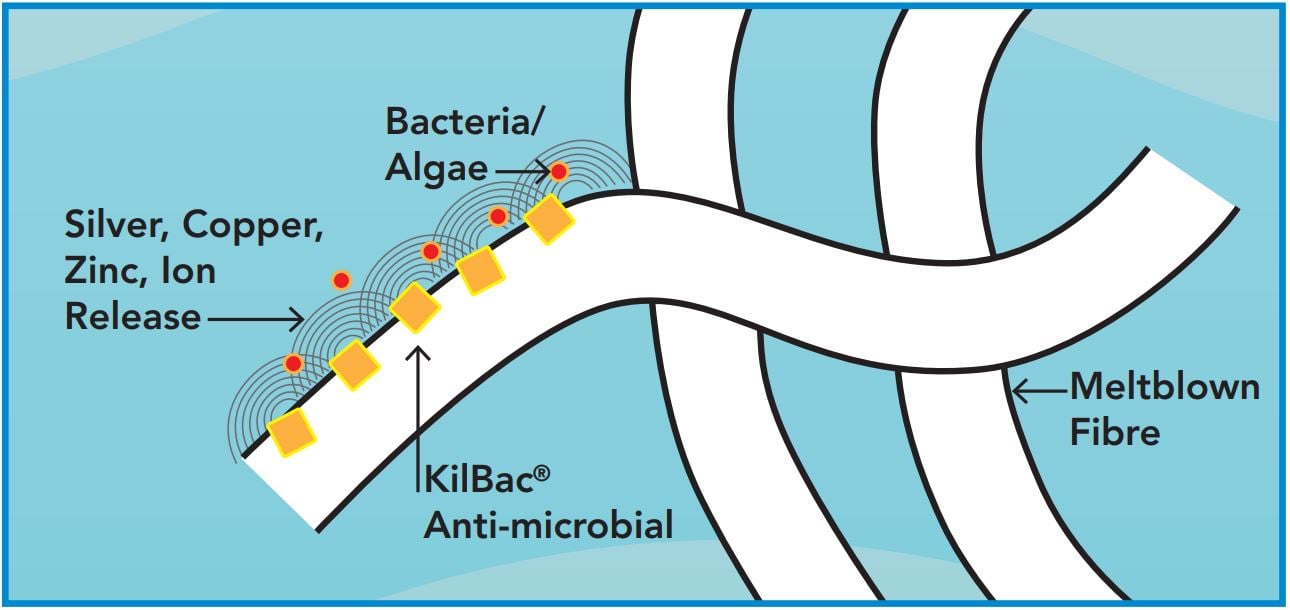 KilBac® fibres are blown continuously on to a central support core, with fibre diameters controlled to produce different pore sizes throughout the extrusion process. All the layers are inter-linked to offer maximum support while ensuring that the high void volume is maintained, but with increasing fibre density towards the cartridge central core; therefore resulting in true graded density depth filtration.
Features and Benefits
Absolute removal ratings for consistent and reliable performance
Graded density structure for maximum dirt holding capacity
Anti-microbial and anti-algal technology
Eliminates biofouling on filters in addition to controlling overall bioburden in water-based recirculation processes
Prevents biofilm build-up on single pass systems, extending filter life and reducing overall operating costs
Absolute ratings of 1 to 20µm (Beta Ratio 5000)
Thermal bonding process minimises media migration and ensures minimal extractables
Identification data embossed on every cartridge
Advantage grade featuring moulded end caps and rigid outer support cage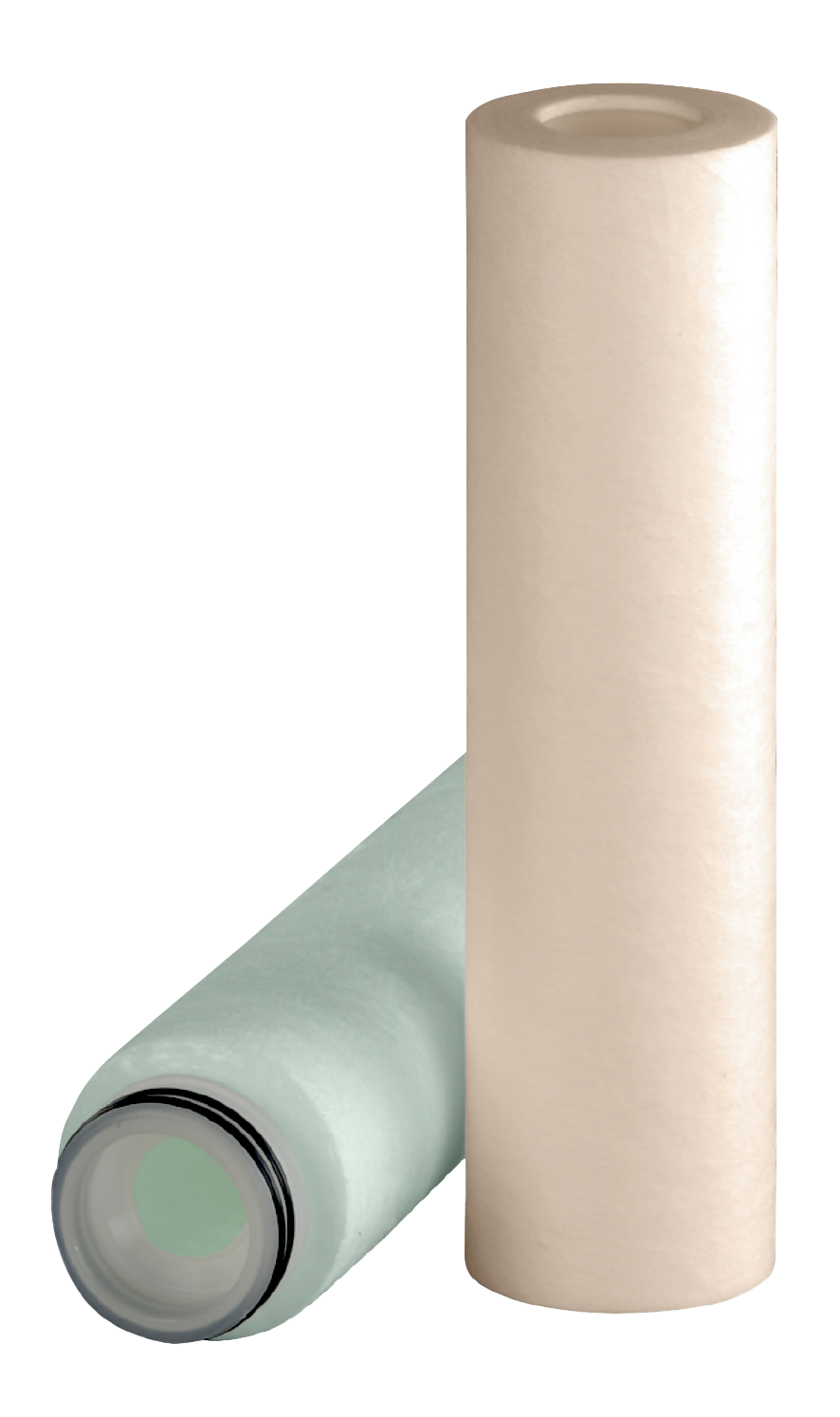 What
What Working With Amazon Filters Can Do For You
By shifting the focus to lifetime savings, you can ensure consistent, high-quality output without impairing production; all whilst improving your bottom line.
Ensure your product quality
Our filters can directly replace your existing filters ensuring the quality remains the same
The Amazon F4P approach
Our technical experts can audit your process to ensure you get the best process at the best price.
Manage your stock, logistics and delivery
Flexible delivery options ensure you have the stock where and when you need it, with no downtime.
Help you reduce manufacturing cost
Amazon can guarantee a minimum 10% saving on annual spend.
Transparent customer service
We'll work with you, how and when you want. No excuses - just honest, transparent customer service, backed by years of experience.
Let's Get Started
WE'LL MAKE SURE YOU'RE GETTING THE BEST OUT OF YOUR FILTRATION SYSTEM
Call our team on +44 (0) 1276 670600 or email us below