SupaPore VPW, VPWS and VPWA Beverage Filters
In beverage manufacturing it is important that products are microbiologically stabilised prior to packaging to prolong shelf life. This needs to be achieved without affecting the nature of the product and in a cost effective manner. Therefore minimising the cost of stabilisation whilst maintaining beverage quality remains a constant driver.
In response to this industry need, Amazon has developed three industry specific PES membrane filters optimised for beverage applications. They provide excellent flow rates and superior throughputs, without affecting taste, aroma or colour. All materials of construction meet both European and US food contact requirements.
SupaPore VPW filters contain an advanced single layer membrane that offers the highest flow rates.
SupaPore VPWS filters utilise an advanced asymmetric PES membrane providing superior throughputs in more challenging application.
SupaPore VPWA beverage filters, utilise an advanced PES membrane with an integral membrane pre-filter layer, designed to maintain quality in beverage filtration, they are ideal for processes where long on-stream life is vital.
All cartridges can be in-situ steam sterilised and offer excellent chemical resistance enabling the cartridges to be repeatedly cleaned for a longer service life.
Applications
Clarification and microbiological stabilisation in the production of Wines, Beer, Bottled Water and other beverages.
Cartridge Construction
All cartridges are thermally bonded and adhesive free. Each unit is pre-flushed with ultra pure water and integrity tested before final assembly.
Meets requirements on materials used for articles intended to come into contact with food as described in CFR Title 21
Meets the requirements for food contact as detailed in European Regulation (EC) Number 1935/2004
Robust design allows multiple regenerations and sanitisations
Full Product Validation Guide available
Amazon Filters manufactures a comprehensive range of filter housings for SupaPore cartridges including the industrial 50 and 60 Series and the 70 Series for hygienic applications. Please consult our Sales Office for further details on the full range.
Features and Benefits
Utilises naturally hydrophilic PES membrane providing low adsorption of protein, colour and flavour components
VPWA offers built in pre-filter layer
All variants exhibit wide chemical compatibility and can be regenerated for extended service life
Repeatedly integrity testable to assure consistent performance throughout their service life
Range of removal ratings and validated*1 for consistent and reliable performance
Suitable for most sanitisation regimes including steaming, autoclaving, hot water flush and most common sanitising agents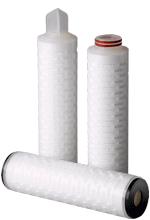 What
What Working With Amazon Filters Can Do For You
By shifting the focus to lifetime savings, you can ensure consistent, high-quality output without impairing production; all whilst improving your bottom line.
Ensure your product quality
Our filters can directly replace your existing filters ensuring the quality remains the same
The Amazon F4P approach
Our technical experts can audit your process to ensure you get the best process at the best price.
Manage your stock, logistics and delivery
Flexible delivery options ensure you have the stock where and when you need it, with no downtime.
Help you reduce manufacturing cost
Amazon can guarantee a minimum 10% saving on annual spend.
Transparent customer service
We'll work with you, how and when you want. No excuses - just honest, transparent customer service, backed by years of experience.
Let's Get Started
WE'LL MAKE SURE YOU'RE GETTING THE BEST OUT OF YOUR FILTRATION SYSTEM
Call our team on +44 (0) 1276 670600 or email us below