Company History
Amazon Filters was founded in 1985 by Mike Pizzey, an engineer with nearly 20 years previous filtration experience, primarily with liquid filters used in chemical process systems. By recruiting experienced staff plus people new to filtration, then developing those staff, we have now grown to over 220 employees.
Our team of specialists, design and manufacture filter housings and filter elements for liquid and gas process filtration. We supply one of the largest ranges of filters available, with quality, delivery and customisation driving our growth. Our standard and bespoke filters are supplied to end-users, OEMs and other filter companies.
We are a major presence in the UK market with subsidiaries in Germany and Poland. Our global presence is delivered working with Amazon staff and distributors to provide worldwide support.
We have over 5000m2 of production space, including clean rooms and 7500m2 warehouse and office space. Our annual production capacity exceeds 3 million melt blown filters, 750,000 pleated filters and over 5000 filter housings.
We have clear growth plans to expand our capabilities and capacity worldwide.
Purpose
To be a company that creatively solves problems and is a great place that people are proud of.


Mission
We are committed to providing our Clients with quality products and services. Our aim is to exceed expectations in ever changing environments.
Who are we?
Filtration Specialists.
Privately owned, family business.
Established 1985.
UK based manufacturer.
Global supplier to the process industry.
What do we do?
We design, develop and manufacture liquid and gas filtration solutions for the process industry. Our portfolio includes:
Membrane and Depth Filter Cartridges and Capsules.
Supplementary Products – St.St filters, Filter Bags and Carbon Filters
Cartridge Filter Housings for liquid and gas housings both standard and custom design
Bespoke engineered projects
Neil Pizzey – Managing Director
Neil is responsible for the development and delivery of Amazon Filters' Strategic Plan, ensuring the current and future success of the company. Additional key functions include management of the Quality System and overseeing new product development. He is a Chartered Manufacturing Engineer with a background in the automotive industry.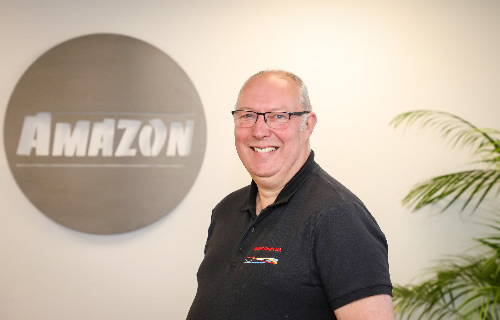 Jeff Kirby - Sales Director
Jeff joined Amazon Filters in 1987 with previous sales experience in process filtration. He has built a global sales support infrastructure utilising Amazon staff and specialist distributors. He is also responsible for marketing. His knowledge and understanding of applications and use of cartridge and bag filters in the liquids processing industry enables him to add value in development of products and solutions to filtration needs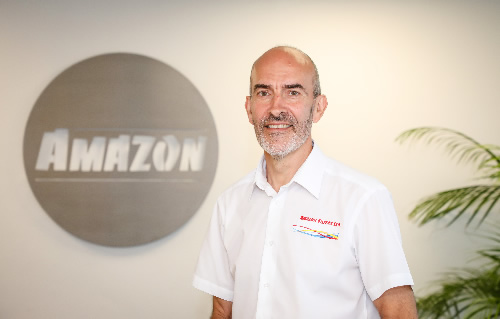 Karl Pizzey - Operations Director
Karl has been with the company from the beginning and he knows it inside out. His responsibilities encompass all the fulfilment of customer order activities. His team includes – purchasing, manufacturing logistics, design, manufacturing, testing, despatch and delivery. Karl's approach ensures integrity and flexibility of Amazons operational teams and puts a massive amount of effort into exceeding our customers' expectations.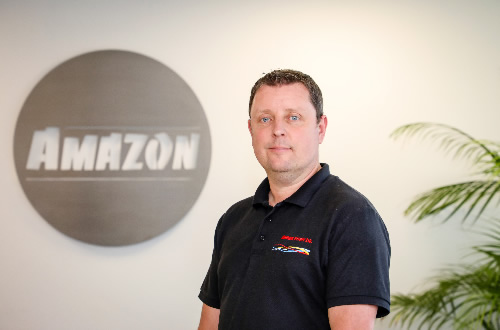 Let's Get Started
WE'LL MAKE SURE YOU'RE GETTING THE BEST OUT OF YOUR FILTRATION SYSTEM
Call our team on +44 (0) 1276 670600 or email us below